Insta Card Details
Printing Time

2-3 Business Days

Customization

Personalization is key. That is why with our editor, you are able to add your favourite photos, include text with different font types, use our wide array of page styles, backgrounds and scrapbook items to form your unique photo print.
Suggested Accessory(s): WOOD STAND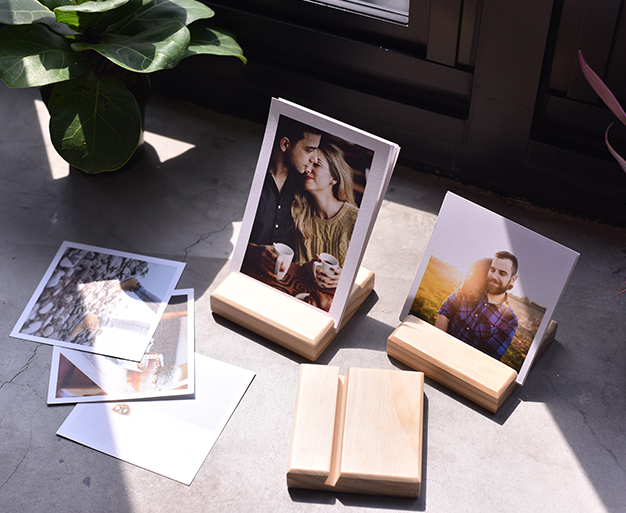 It's a handsome presence to have on your desk as you keep your favourite photos nearby. Featuring a chamfer edge and all-natural pine wood, it's an elegant companion to some of our more popular pocket-sized mementos.
Wood Stand is available for the following products:
Insta Cards 4" x 4" Square (fit up to 18 pcs)
Insta Cards 3.75" x 5" Maxi (fit up to 18 pcs)
Photo Prints 4R (fit up to 20 pcs)
Photo Prints 5R (fit up to 20 pcs)
Metal Print 5" x 5"
*Add-on available upon check out.